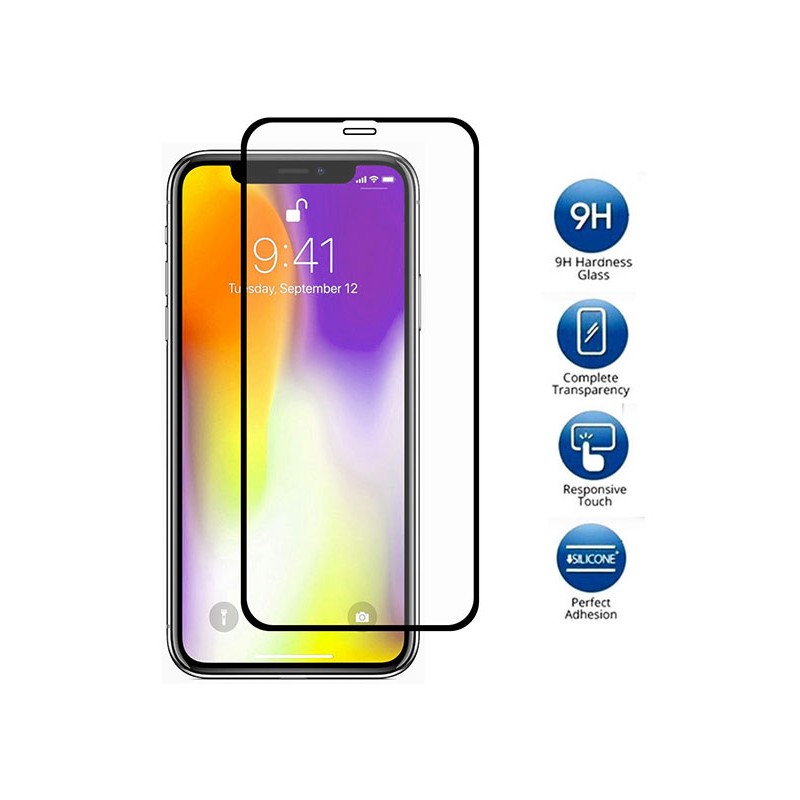  
iPhone 13 Pro Max 6.7 inches 9D Tempered Glass Screen Protector
iPhone 13 Pro Max 6.7 inches 9D Tempered Glass Screen Protector
This is a Tempered Glass Screen Guard for iPhone 13 Pro Max 6.7 inches.

Tempered glass construction for enhanced impact resistance and reduce the chances of screen damage.
Made with chemically treated-100% crystal clear, transparent tempered glass with silicon adhesive to keep it in place.
The surface has a hardness of 8-9H,which is 3 times stronger than regular PET film. Sharp objects such as knives and keys will not scratch the surface.
Triple layer film prevents glass from shattering into tiny sharp pieces of glass
Rounded polished corners - super smooth finish
Scratch resistant from keys, knives and other sharp objects.

The package includes:
1 x Tempered Glass Screen Protector for iPhone 13 Pro Max
1 x Cleaning Cloth.
1 x Alcohol package


NOTE: THE PICTURE IS FOR REFERENCE ONLY!!!